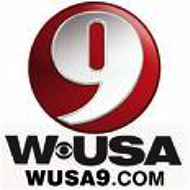 Betsy Fein was featured on WUSA-9 News June 26th show!! She talked about organizing your mail and packing the perfect beach bag.
Here the list of what to pack for the beach.
Items
Ball
Bathing suit
Book
Camera
Coins/money
Comb/brush
Cover up
First aid kit
Goggles
Hat
Ipod
Sandals
Shampoo
Snacks
Sunglasses
Suntan lotion
Towel
Toys
Water
Wipes
Ziploc
---
Howard Bernstein
9NEWS NOW
Last Updated: 6/26/2007 10:42:30 AM
Derwood, MD(WUSA)–Some people are too busy or just can't bear to throw anything away. Their homes and in many cases their garages also are full of all sorts of stuff. But, with a little help even the worst of these situations can be handled.
Several years ago, Betsy and Rick Fein left their safe jobs and started Clutterbusters. It's a company that employs professional organizers.
Betsy and Rick both advocate having a place for things can really make a difference.
When it comes to mail, you need to make a decision as soon as you touch it. Is it a bill that needs to be paid or a catalog that can be thrown out? Immediate action will reduce the pile.
One way to reduce the pile is to check out a website called Greendimes.com. For about a dime a day, they'll help you reduce the junk mail by about 70% and they'll have a tree planted monthly in your name.
In my Tuesday morning video blog, Betsy Fein and I talk about packing a bag for that beach trip.